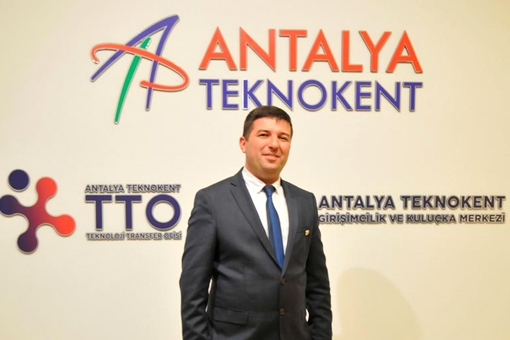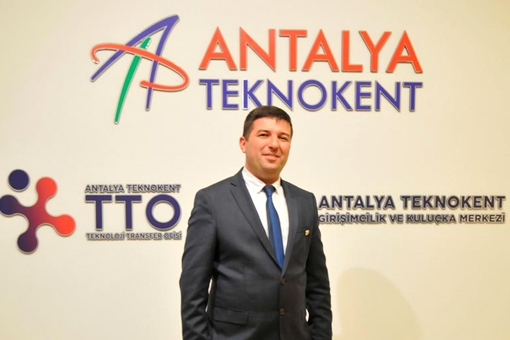 Ali KARAYEL / Computer Engineer
I was born in Antalya, I am married and have two children. I enrolled in the Computer Department of the Industrial Vocational High School in 1996, and my adventure in the IT sector in Antalya, which started with an internship in 1998, is now at Karayel Arge Tasarım Ltd. Sti. Our institutionalization continues with the company. I consider myself lucky in this regard; There is nothing better in my city than doing what I love. In my opinion, one of the two important decisions to be taken in life is business life. I have enough experience in the IT industry to write a book in business life. I have expertise in Microsoft software for the IT industry and I am an Asp.Net MVC book author. After dealing with technical works for software development and producing software products for a long time, I am currently continuing my active business life on digital sales and digital marketing.

We are in the field of consultancy and application of web-based software technologies of the information sector. As a google partner in the Antalya region, I am a member of the executive board of TOBB Antalya Young Entrepreneurs with the Yörük industrialist businessmen association, as well as providing trainings in the field of digital advertising and e-commerce.
How did you first meet with computer and internet ?

With the registration of Antalya Technical High School Computer Department, I met the first computer in 1996 and started to work in the Antalya IT sector in 1998. Throughout my student life, I continued to work and give my heart to it, including my computer engineering student life.
"WE ARE GOOGLE'S FIRST PARTNER AGENCY IN ANTALYA"
How did the idea of ​​creating Karayel R&D Design LTD come up? Could you give information about your company?
Entrepreneurship has always existed throughout my working life; In fact, I am currently a member of the TOBB Young Entrepreneur executive board. The idea to create Karayel Design came about in 2009 after meeting my partner Özcan BAYĞUŞ. Our still ongoing partnership has caused us to continue this adventure and institutionalize in the web design sector. In the first place, we worked on special software projects from corporate companies. In line with the subsequent demands and requests, we turned our route completely into the web design industry. In order to respond to the increasing demands of our valuable business partners, we moved our team to the R&D-1 Building of Akdeniz University Technopolis Campus to rapidly expand our team with experts in the field of web software and to follow technological developments more closely. We are the first and only web design company within Antalya Teknokent. In addition, internet advertising is among the services provided by our company. Our company is also the first Google Partner agency in Antalya. We are a web software company that is not constantly changing personnel, but exemplified by business ethics and business partner relationships, craftsmanship and modesty.
Could you give information about the work you have done so far?

We wrote the book of this work ...

Karayel Tasarım has provided data integrity in the tourism sector and integrated with tourism software portals, fully integrated with all API / XML-connected flight ticket infrastructures and bed banks, B2C (BusinessTOcustomer; Designing web interfaces for the end user) software projects, intranet and special develops web software projects. Our company, which attaches importance to web software, is Microsoft with its expert staff.
With the content management system developed by Asp.Net MVC, we implement dynamic websites in tourism, agriculture, health, industry and service sectors. Microsoft asp.net with MVC could be counted among the first in Turkey and asp.net MVC with Microsoft to develop innovative content management system software in the infrastructure of the web design company.
Continuing in this process, "Information divided is multiplied with the slogan" On this basis IT sector in our field colleagues and new graduates of our friends in the software industry along with my teammates in order to share our experiences across Microsoft asp.net MVC with E-Commerce book Turkey have published. Our book titled E-Commerce with Asp.Net MVC; D&R is sold in select bookstores such as amazon.com. Microsoft
Asp.Net MVC team about having a book published in Turkey, however, draws attention as content producers in the software industry can access for free from the internet.
You give seminars on e-commerce in Antalya. Do you also have training on web software? At what point does Antalya stand in this regard?

I often come across this question at e-commerce seminars. We only give seminars on e-commerce, this is definitely not education. We direct them to Microsoft certified business partners for training in the IT sector. Education business and practice are very different fields. Because of our books in the IT sector, we can say that this question is a topic that we may think of in retirement. It should also be an application like IT consultancy, because it is a great pleasure for us to see the software we apply working with our business partners, making some people's work easier or saving time.
When we say where Antalya is about this issue, the IT sector is regarded as the profession of the future in recent years and these studies are continuing rapidly in Antalya Teknokent. Perhaps in the future, we can hear or want to hear assertive words such as Antalya technology valley.
Could you tell us about your software team?
We work with a team of software engineers and computer engineers, each of whom is specialized in their field. Our company, which closely follows software technologies, closely follows the ever-changing and developing software technologies and applying it to our projects instead of watching the developing technology, we both develop our teammates and realize our projects faster and better.
Can you tell us about your ASP.NET MVC book? What is its content?
Microsoft Asp.Net MVC is part of the Microsoft web software development editor. It is an enterprise software development platform that has provided Microsoft software security with its software architecture.
It is a rare informatics book from the practitioner that includes the experiences we have gained in software development adventure. The target audience of our book is the people who have reached a certain point in computer programming, who have gained basic understanding and skills in this field and who are progressing in the field of information processing and software. It is not for those who do not have basic technical software knowledge. MVC is a software architecture that combines security, speed and customization. The main goal of our book; The basic stages of developing a project with Asp.Net MVC are to support and share experience with software enthusiasts.
For most of the web sites of Internet users on the sites they visit Turkey we can see our WordPress template or use. What are the benefits and harms of using web templates or wordpress for our web designer friends?
"They stay in the classroom in terms of security"

It will not hurt our web designer friends. However, it may be harmful to corporate companies that buy the system. As someone who has spent years in the web design industry, the biggest problems I have observed are flexible use and security. These systems, which are offered as flexible use, you cannot actually use them flexibly. Unfortunately, in terms of security, these systems fail. In researches conducted by software security researchers, ready-made systems are at the top of the websites that have the most security vulnerabilities in the past years. Although the web design business seems like a service offered with the logic of selling, it is a product that can be offered with a web design service agreement. Certainly, the technical infrastructure that develops every hour every day and works on different platforms related to it should be supported with up-to-date software. As a result, if they use the ready-made draft site and receive support from the company that develops their own content management system software like us, they must support the technical infrastructure with continuous software updates.
We are all aware that our friends who want to do web design have a lot of trouble finding web tools and materials. Do you have any work on this subject?
We have an intention to add new books as soon as possible to our previous books. However, technology is not progressing as slowly as before. Nowadays, web technologies are advancing very quickly because information exchange is done easily. It's really hard to catch up with this rapid progress and then document it. However, in order to inform our colleagues and to have a say in the global web design industry, we strive to prepare web tools and materials by adding our night to our day.
Finally, can we learn about your goals and projects?
Since the first day we started the informatics industry, our goal is; to do our job correctly and in the best way. If we come to our projects; I am sure that Karayel Arge Tasarım, which has recently entered the tourism web software industry, will undertake software projects that will make its mark in the tourism software industry for years to come. This year, we participated in the Izmir Tourism Fair and the Istanbul Emitt Tourism Fair for the first time.
It is a pride for us to inform and promote the developments of our software products to tourism fairs where we were not even a visitor before. In this way, our work on the way of a web software company that provides services to the foreign market will continue with firm steps.